M&M's Carnival Foods
Ask Us About Our Rewards Program & How To Get Free Food
The Fun Begins at Our Carnival Food Truck
FIND OUR STREET FOOD IN THE LOWE'S PARKING LOT IN MIDLAND, TX
Feel the nostalgia at M & M's Carnival Foods. Our carnival food truck is all the fun and excitement found at a carnival minus the stomach-flipping rides. Indulge in traditional street food – like turkey legs – or order our famous Texas-style smoked brisket for you and the crew.
M & M Ambitions LLC is proud to present our carnival food truck to Midland, TX. Follow us on social media to keep up with our latest moves.
Try our Texas-style whole smoked brisket today
When you're in the mood for street food, M & M's Carnival Foods has you covered. We serve tasty items, like hand-held tortas, street tacos and burritos, along with traditional food truck goodies, like:
Pizza
Hot dogs
Breakfast Burritos
Fried Chicken
Quesadillas
BBQ plates
Hamburgers
Funnel cakes
Chicken wings
Open-faced burritos
We also serve scrumptious breakfast items. Visit our food truck in Midland, TX today to grab a plate.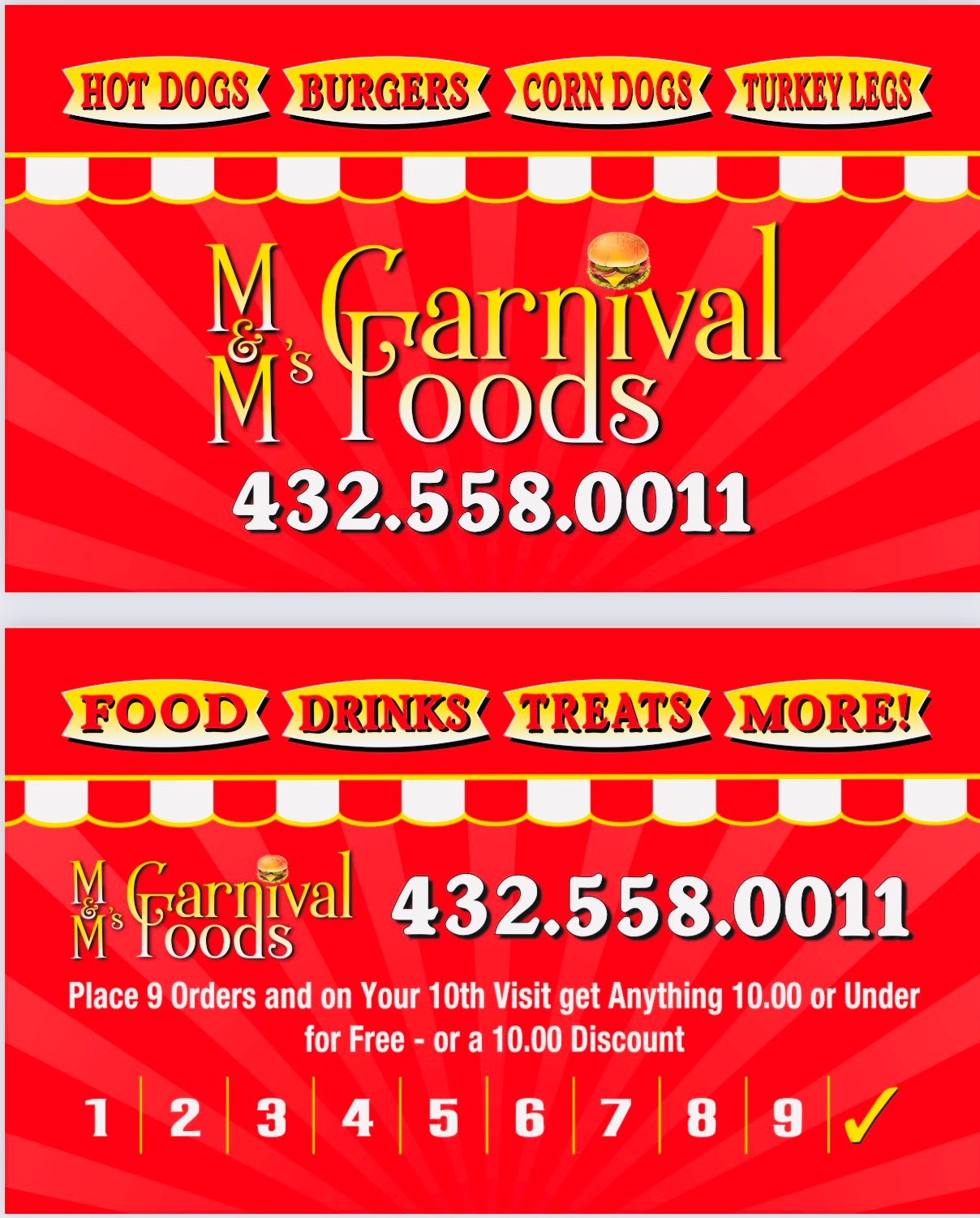 Our Rewards Program
SIGN UP TODAY BY SEEING AN ASSOCIATE